Everybody knows what an architect is, but many people still aren't sure about when you need an architect and exactly what they do. Does an architect merely tell you pretty tales for a considerable fee?
Should I consult an architect if I'm redecorating my house, or is that a ridiculous thought?
As for the price, it doesn't have to be expensive at all! Getting the right advice often saves you more than it costs, and most of the time it's really worth the money. It's almost impossible for an enthusiastic amateur to equal the knowledge, experience and creativity of an architect. In other words: even on a very simple renovation project, if an architect has contributed for about an hour, you'll often recognize the results of their input in the final results of the project. An architect makes it more beautiful, ensuring it becomes unique and special.
Novo has an architect on staff, but we also frequently collaborate with other architects – and we can wholeheartedly recommend several! Feel free to contact us; we'd be happy to refer you to the most suitable architect for your project.
You can read more about our own architecture firm at: www.novoarchitectuur.nl. We're ready to help you!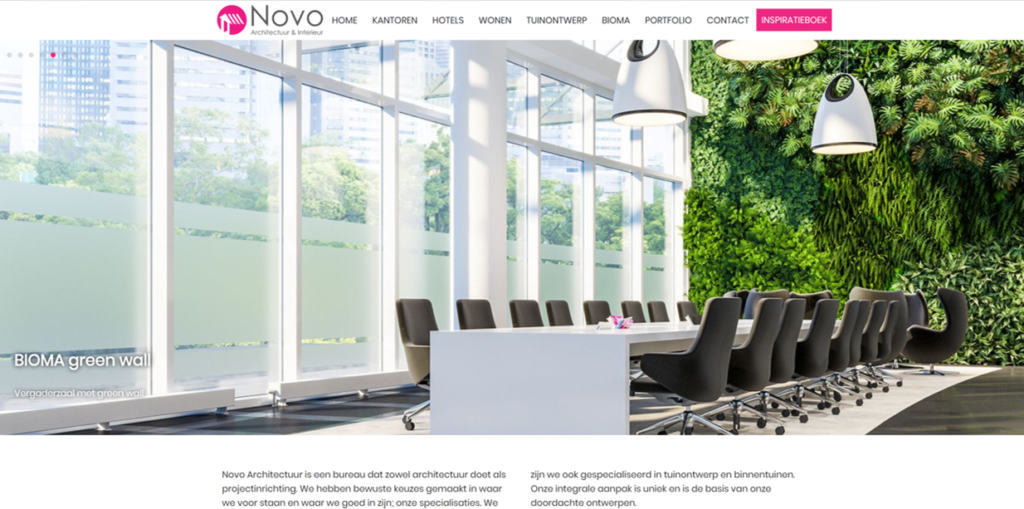 The architects that we partner with include:
www.urbansymbiose.nl for private renovations, group plot construction projects, business projects, and housing association projects (Haarlem)
www.bureaufeld.nl for private and business renovations and interior design! (Amsterdam)
www.michaeldurgaram.com a smaller firm that handles private and business projects (Amsterdam)